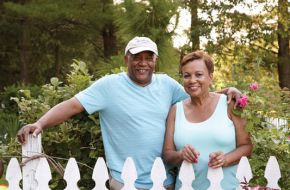 Leaving a busy suburban lifestyle for acres of untended land, this Readington Township couple shouldered the constant demands of gardening. Taking the time to stop and smell the roses, they now reap the rewards.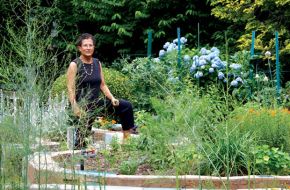 As a girl, she learned to love fresh, simple food. Now this South Brunswick homeowner grows her own, cooks for friends (and the needy) and teaches healthy eating to others.
Tiptoe through the tulips and other blooms at these five great public places this spring.
Most Recent in Home & Garden
When you're small, the world looks big, especially when seen from a tree house. Down-to-earth adults (especially those making payments on a real house) are thought to be immune to the charms of a cabin in the sky....
Read More »
Trenton's historic Cadwalader Heights, designed by Frederick Law Olmsted, features curving streets, unique homes, and people who lovingly restore them....
Read More »
In six hours, an ecstatic audience will give a standing ovation to Broadway star Christine Ebersole for her dual roles in the critically acclaimed musical Grey Gardens. But for now, Maplewood's award-winning actress is inside a room only a little bigger than an elevator....
Read More »
Who's there? Company! Don't worry, three retailers offer the latest looks to spruce up your home....
Read More »
It's the ideal escape: a well-appointed master suite with all the comfort and elegance of a living room. In this case, more really is more....
Read More »