Home & Garden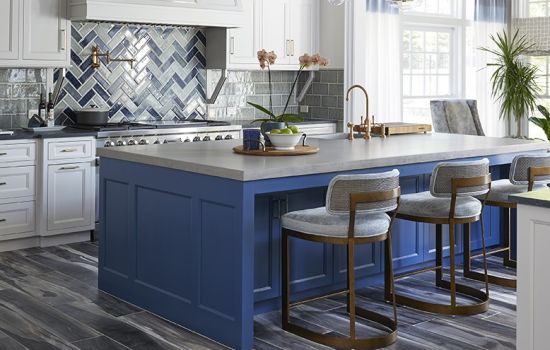 With a unique take on color and a keen eye for detail, designer Dan Ruhland creates "something different" in NJ kitchens.
The blank walls in Jen Rondeau's home beckoned amid the pandemic. Now, she's surrounded by colorful designs—and busy with a brand-new business.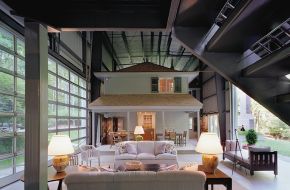 Adam Kalkin's Bernardsville home, affectionately known as Bunny Lane, is just one of several structures he's built out of the large, corrugated-steel boxes.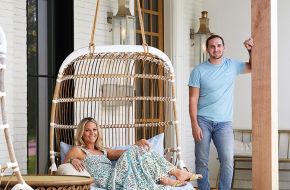 Mike and Ellie Mroz's 4,500-square-foot Westfield abode showcases their expert aesthetic skills.
Most Recent in Home & Garden
Wallpaper or faux finish? New entertainment center or complete overhaul with smart-house electronics?...
Read More »
When you're small, the world looks big, especially when seen from a tree house. Down-to-earth adults (especially those making payments on a real house) are thought to be immune to the charms of a cabin in the sky....
Read More »
Trenton's historic Cadwalader Heights, designed by Frederick Law Olmsted, features curving streets, unique homes, and people who lovingly restore them....
Read More »
In six hours, an ecstatic audience will give a standing ovation to Broadway star Christine Ebersole for her dual roles in the critically acclaimed musical Grey Gardens. But for now, Maplewood's award-winning actress is inside a room only a little bigger than an elevator....
Read More »
Who's there? Company! Don't worry, three retailers offer the latest looks to spruce up your home....
Read More »
It's the ideal escape: a well-appointed master suite with all the comfort and elegance of a living room. In this case, more really is more....
Read More »