NJ History
Amid World War II, NJ's Garden Club dreamed up "a living tribute" to military sons and daughters. Today, there are 39 such sites throughout the state.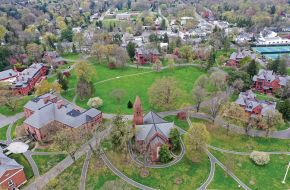 Olmsted, who was born 200 years ago on April 26, designed green spaces throughout the Garden State.
Paterson's mayor wants Hinchliffe Stadium to host an MLB game. Why he and others think it could, and should, happen.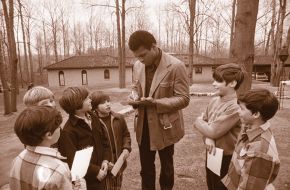 Muhammad Ali—who would have turned 80 years old on January 17, 2022—is Cherry Hill's most recognizable homeowner ever.
Most Recent in History
John Bardeen and Walter Brattain met as grad students at Princeton. With William Shockley, Bardeen's manager at Bell Labs in Murray Hill, they won the 1956 Nobel Prize in physics for their invention....
Read More »
The most beautiful experience we can have is the mysterious. It is the fundamental emotion that stands at the cradle of true art and true science. Whoever does not know it and can no longer wonder, no longer marvel, is as good as dead, and his eyes are dimmed."—Albert Einstein...
Read More »