NJ History
These attractions have been doling out unique fun around the Garden State for decades.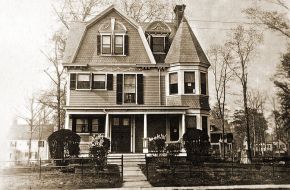 The Essex County community was an idyllic respite for Oakley after years spent living in tents, hotels and rooming houses on tour.
The story of the oft-forgotten Battle of Turtle Gut Inlet in June 1776.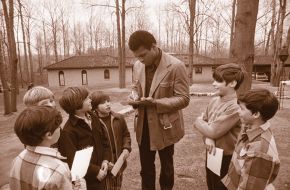 Muhammad Ali—who would have turned 80 years old on January 17, 2022—is Cherry Hill's most recognizable homeowner ever.
Most Recent in History
Leo H. Sternbach of Hoffmann-La Roche Inc. in Nutley is known as the father of Valium—a synthesis of the vitamin biotin and the compound 1,4 benzodiazepine. Valium was the bestselling drug in America from 1969 to 1982. Sternbach died in 2005, at age 97, with more than 230 patents to his credit....
Read More »
The Intelligent Network Services Architecture, developed by Weber for AT&T at Bell Labs in Holmdel, was integral in flexible customer services such as the 800 number, calling cards, and software-defined network arrangements....
Read More »
The Hoboken resident pioneered the use of steam for transportation. He initiated the first regular ferry service from New Jersey to New York, designed and built the first American steam locomotive, and developed the first seagoing steamship. He proposed a vehicular tunnel under the Hudson River and an elevated railroad in New York City....
Read More »
John Bardeen and Walter Brattain met as grad students at Princeton. With William Shockley, Bardeen's manager at Bell Labs in Murray Hill, they won the 1956 Nobel Prize in physics for their invention....
Read More »
The most beautiful experience we can have is the mysterious. It is the fundamental emotion that stands at the cradle of true art and true science. Whoever does not know it and can no longer wonder, no longer marvel, is as good as dead, and his eyes are dimmed."—Albert Einstein...
Read More »