Shopping
The Snooki Shop and Jetty are among the new Shore stores this summer.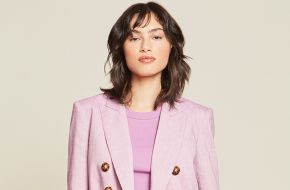 Incorporate this purplish-pink hue into your wardrobe as the weather warms.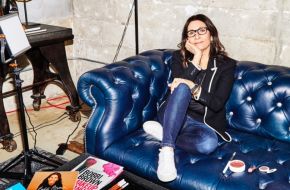 Bobbi Brown left her billion-dollar global brand in 2016. Her second act, Jones Road Beauty, has received a warm welcome in her longtime NJ hometown.
Celebrate the season with organic skincare and botanical scents.
Most Recent in Style & Shopping
Humorist Dave Barry once called the holiday season "a deeply religious time that each of us observes, in his own way, by going to the mall of his choice."...
Read More »
If you can't hack another day fighting holiday traffic and tempers as you scour downtown stores and the mall for gifts, why not try shopping via desktop or laptop? Herewith, some holiday advice from the cybertrenches....
Read More »
Holidays at the office can be a minefield of faux pas. To avoid hurt feelings and misunderstandings, your goal at this time of year should be to follow whatever is the commonly accepted tradition where you work....
Read More »
If you dread battling through crowds of irate and stressed-out shoppers at holiday time, ditch the mall and head downtown. We spoke to town officials throughout the state, who offered the following tips to make your downtown shopping experience smooth and worry-free....
Read More »
How do you get ready for Black Friday, that infamous post–Thanksgiving Day shopping-bargains-at-dawn scene? "If you've camped out for Springsteen concert tickets, you're ready for it," says Jen Singer, creator of the parenting-humor website mommasaid.net and a clubmom.com expert from Kinnelon....
Read More »
It's an inevitable part of the holiday drama: You forget to buy something for your sister-in-law; a relative drops by for an impromptu visit; a friend shows up unexpectedly with a gift. Here are some suggestions for you. ...
Read More »
For Jack McCollough of Montclair (pictured right), success began with a thesis project back in 2002, when he and Lazaro Hernandez were students at the Parsons School of Design....
Read More »