Home & Style
"I build the house, and she makes it a home": How an artist and a builder fused their distinct sensibilities into an eclectic oasis they both adore.
The Snooki Shop and Jetty are among the new Shore stores this summer.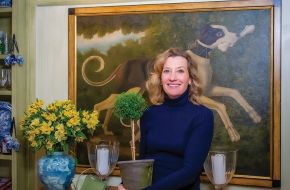 Formerly a food stylist and interior designer, Alice Minnich left Manhattan to focus on all things country living.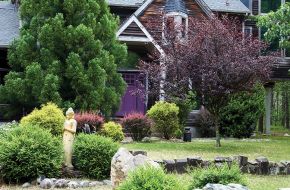 Kathleen and Philip Foley transformed a run-down Pine Barrens property into a powerfully peaceful retreat.
Most Recent in Home & Style
Squeezed by big-box retailers, family-owned furniture stores are proud to be throwbacks—to an era of craftsmanship and personal service....
Read More »
Hoboken's urban landscape is home to some surprisingly bucolic outdoor retreats....
Read More »
From fruit orchards to flower beds to vegetable gardens interest in heirloom gardening is on the rise.Here's why you'll want to try your hand at it this spring. ...
Read More »
Cities are experiencing a renaissance as single young professionals,newly weds without children,and empty nester's discover that picket fences,large yards , and McMansions are not to be-all and end-all of luxe living....
Read More »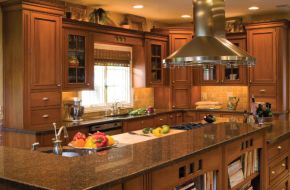 We asked three design professionals from around the state to share with us their favorite kitchen project. Here are their picks, along with trends, ideas, and products you can adapt to your needs....
Read More »
Wallpaper has been out of fashion so long that practically an entire generation has grown up without it. It's back on the scene in all kinds of updated color schemes—and fortunately, it's a lot easier to apply than it used to be....
Read More »
Wallpaper or faux finish? New entertainment center or complete overhaul with smart-house electronics?...
Read More »
When you're small, the world looks big, especially when seen from a tree house. Down-to-earth adults (especially those making payments on a real house) are thought to be immune to the charms of a cabin in the sky....
Read More »
Trenton's historic Cadwalader Heights, designed by Frederick Law Olmsted, features curving streets, unique homes, and people who lovingly restore them....
Read More »
In six hours, an ecstatic audience will give a standing ovation to Broadway star Christine Ebersole for her dual roles in the critically acclaimed musical Grey Gardens. But for now, Maplewood's award-winning actress is inside a room only a little bigger than an elevator....
Read More »
Who's there? Company! Don't worry, three retailers offer the latest looks to spruce up your home....
Read More »
It's the ideal escape: a well-appointed master suite with all the comfort and elegance of a living room. In this case, more really is more....
Read More »