Eat & Drink
Background music can make or break the sensory experience of dining out.
With an estimated 2,000 pizzerias in the state, no Jerseyan is ever far from a satisfying slice.
At Gabarelly's in Stockton, Brian Held is back behind the stove.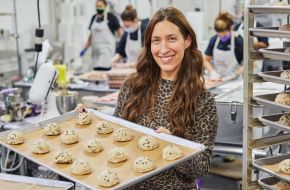 What happens when a macaron meets a cookie? You get what Dana Pollack calls a "mookie," a treat full of flavors, and her online bakery's specialty.