NJ History
These attractions have been doling out unique fun around the Garden State for decades.
The story of the oft-forgotten Battle of Turtle Gut Inlet in June 1776.
Paterson's mayor wants Hinchliffe Stadium to host an MLB game. Why he and others think it could, and should, happen.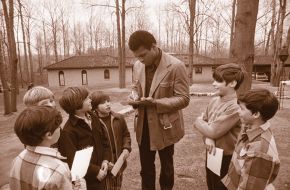 Muhammad Ali—who would have turned 80 years old on January 17, 2022—is Cherry Hill's most recognizable homeowner ever.