Eat & Drink
The best restaurants in New Jersey span the state with all types of cuisine, from modern American at 1776 by David Burke in Morristown to French at Faubourg in Montclair.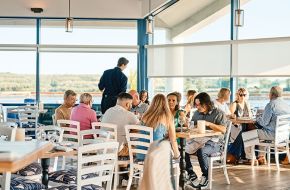 The octagonal eatery on the ferry's second floor boasts one of the best dining views anywhere on the Jersey Shore.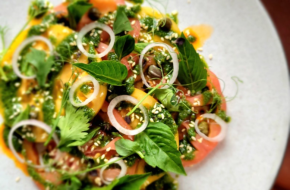 The winners of New Jersey Monthly's 39th annual Jersey Choice Restaurant Poll, presented by New Brunswick Performing Arts Center.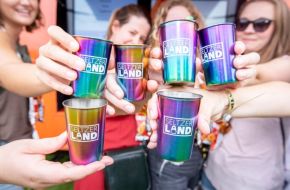 Dig into delicious festivals, markets and more happening statewide.
Most Recent in Eat & Drink
Tim Schafer's Cuisine has been a smash since it opened eleven years ago. Now its namesake has left to open a restaurant in North Carolina, and his sous chef, Fredy Umanzor, and partner, Nestor Bedoya, have bought the restaurant....
Read More »
A year ago, the venerable Bernards Inn was bought by John Hanson and his family, local residents who also own Station Pub & Grub down the road....
Read More »
Three Jerseyans bet on healthful yerba maté (mah-TAY) as the next green tea....
Read More »
The vibrancy of Central Jersey's Indian population is one reason this vegetarian chain, which has more than 25 locations in India, opened its first and still-only American franchise here in 2004....
Read More »
In 1994, Princeton University awarded an honorary Master-Hoagie-Maker degree to Hoagie Haven owner George Angeletopoulos....
Read More »
So Frank Sinatra walked into the Bacchanal Room at Caesar's Palace, Las Vegas, and ordered steak au poivre. He was with his daughter, Tina. She wanted a broiled pork chop, but there were no pork chops on the menu....
Read More »
In much of America, the Sloppy Joe is a mess of ground beef in spicy tomato sauce on a bun.… Read the rest
Ted Iwachiw could open a restaurant pretty much where he chooses. He cooked at Striped Bass in Philadelphia under executive chef Alison Barshak. He survived the scrutiny of legendary New Orleans restaurateur Ella Brennan....
Read More »
In Sober Celebrations, chef Liz Scott takes the booze out of holiday treats—but not the flavor....
Read More »
In partnership with four investors who own hotels overseas, chef Craig Shelton says the Ryland Inn, dormant since a water main break last February, will reopen this spring....
Read More »
Like many people in Essex County, Tom Malanga can map his history along Bloomfield Avenue. He grew up in Newark, where it begins its thirteen-mile westward trek, and lives in North Caldwell, not far from where the avenue dissolves into Route 46....
Read More »
You might be ready for bubble tea, the frothy, fruity Taiwanese refresher with balls—tapioca pearls, that is....
Read More »