Shopping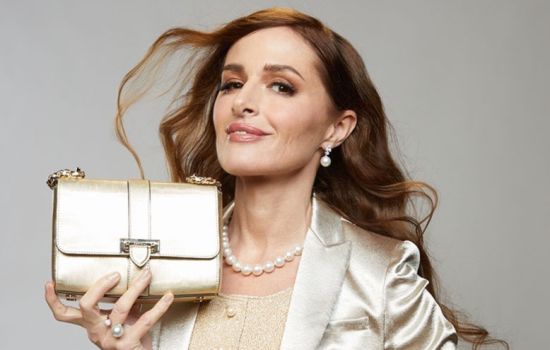 Your guide to bargains and discounted designer goods across the Garden State.
At Curated Home & Living in Montclair, Danielle Zinn strives to stock pieces that excite the senses and work in any space.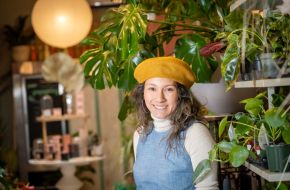 Valerie Braverman of Maplewood's Brave Floral breaks down the maintenance levels of four beautiful indoor plants.
Jersey jewelers and shop owners advise on scoring sparkly finds.
Most Recent in Style & Shopping
Attitude. That's what we love about this cheeky little T-shirt from the ubertrendy Manhattan shop Olive and Bette's....
Read More »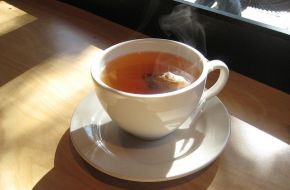 At tea time, you can relax, unwind, and savor time spent with family, friends, or yourself, sip by sip....
Read More »
Savvy shoppers have long flocked to Summit to buy cozy cashmere sweaters, trendy snake-print bags, and swanky spa shampoos....
Read More »
Tatiana wants a Lacoste shirt; she announces her desire on zebo.com. Zebo, hoping to become the next MySpace, bills itself as the world's largest database of what people own. Its four million users also let other users know what they'd like to own....
Read More »
Humorist Dave Barry once called the holiday season "a deeply religious time that each of us observes, in his own way, by going to the mall of his choice."...
Read More »
If you can't hack another day fighting holiday traffic and tempers as you scour downtown stores and the mall for gifts, why not try shopping via desktop or laptop? Herewith, some holiday advice from the cybertrenches....
Read More »
Holidays at the office can be a minefield of faux pas. To avoid hurt feelings and misunderstandings, your goal at this time of year should be to follow whatever is the commonly accepted tradition where you work....
Read More »
If you dread battling through crowds of irate and stressed-out shoppers at holiday time, ditch the mall and head downtown. We spoke to town officials throughout the state, who offered the following tips to make your downtown shopping experience smooth and worry-free....
Read More »
How do you get ready for Black Friday, that infamous post–Thanksgiving Day shopping-bargains-at-dawn scene? "If you've camped out for Springsteen concert tickets, you're ready for it," says Jen Singer, creator of the parenting-humor website mommasaid.net and a clubmom.com expert from Kinnelon....
Read More »
It's an inevitable part of the holiday drama: You forget to buy something for your sister-in-law; a relative drops by for an impromptu visit; a friend shows up unexpectedly with a gift. Here are some suggestions for you. ...
Read More »
For Jack McCollough of Montclair (pictured right), success began with a thesis project back in 2002, when he and Lazaro Hernandez were students at the Parsons School of Design....
Read More »