Eat & Drink
In a year like no other, the pleasure of dining out yielded to safety. Amid struggles, restaurants were there for us. Here, we salute the finest.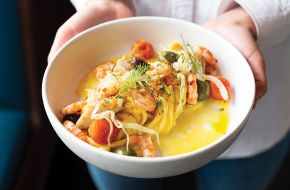 Readers chose their top dining destinations for 2020.
Grounded by the pandemic, these local creatives responded with passion and enterprise, launching ambitious new products.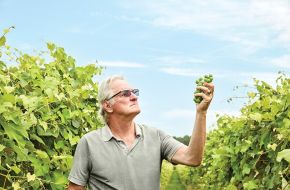 Gary Pavlis has long been the Garden State's go-to grape guy.
Most Recent in Eat & Drink
In partnership with four investors who own hotels overseas, chef Craig Shelton says the Ryland Inn, dormant since a water main break last February, will reopen this spring....
Read More »
Like many people in Essex County, Tom Malanga can map his history along Bloomfield Avenue. He grew up in Newark, where it begins its thirteen-mile westward trek, and lives in North Caldwell, not far from where the avenue dissolves into Route 46....
Read More »
You might be ready for bubble tea, the frothy, fruity Taiwanese refresher with balls—tapioca pearls, that is....
Read More »